Perhaps you are a beginner, considering various apps and weighing up your options for learning French. Or maybe you want to dust off your school French and make some progress. Or you may have reached an advanced level and wish to maintain it or develop it further.
We teach adults, children, Junior Cycle, Senior Cycle and College students. We offer General French, Conversation French, Business French and Exam-preparation classes.
Wherever you are at, whatever your objectives, look no further than Alliance Française de Cork!
With everything you need to learn and practise French all under the same roof, the choice is clear: put your success in our expert hands and let us support you through your language-learning journey.
We make learning French enjoyable!
Why French?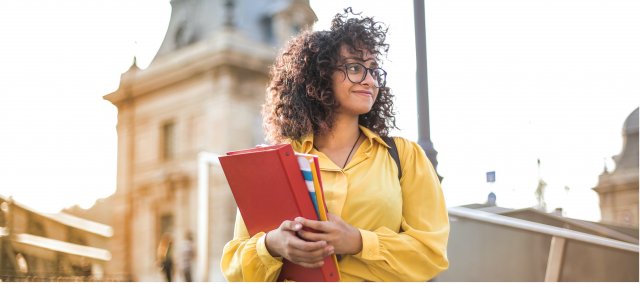 It is truly an international language - French is spoken on all five continents (300+ million speakers), it is the official or a co-official language in 29 countries, the 3rd most used language in business, and the 2nd most used language in diplomacy.
It will enhance your travel experiences - France is the most visited country on Earth. The greater the knowledge you have of the French language, the easier it will be to understand the country and its inhabitants on a deeper level. This goes for French-speaking countries outside of France too.
It is a prized career asset – A level of French proficiency is a valuable skill to have when building an international business relationship.
It makes foreign news and culture much more accessible and will diversify your perspective on world events and politics if you are able to understand French-language media.
It is easier to learn than you might think - If you are an English speaker, you already have a head start in French because both languages share a large portion of their vocabulary.
It is a good foundation for learning other languages - Once you pick up French, you may find yourself able to understand and even communicate in other languages, particularly Romance languages.
It gives you access to numerous rewarding exchange opportunities - French proficiency affords you the opportunity to study in French and francophone schools and universities that rank among the best in the world.
It is considered the most romantic language in the world - According to a survey by Babbel, French beats out its Romance rivals like Italian, Spanish and Portuguese as the official language of love!
Click here > 'Rapport sur la Langue Française dans le monde, 2022'

Conférence de presse de lancement du 'Rapport sur la Langue Française dans le monde 2022', le 17 mars 2022 à l'OIF (Alex Tharreau/OIF)